Meet The Team
Say hello to our super helpful and friendly team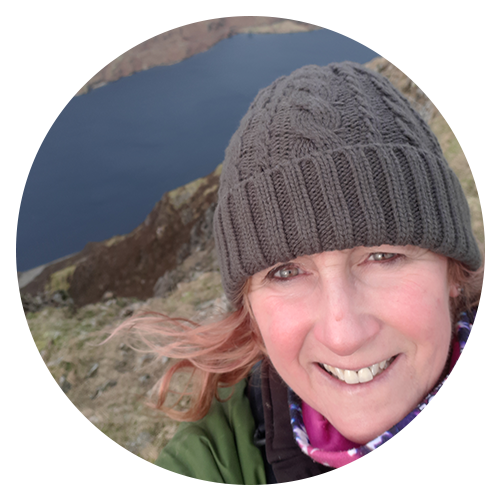 The Boss
Annie Rose – Owner of Baystone Bank Farm and Campsite, and Cumbrian Heavy Horses, which has taken her from the Scottish Highlands to Cumbria's west coast. You will see her about the farm on a horse or a quad bike with her collies Baggins and Jazz!
Campsite Wardens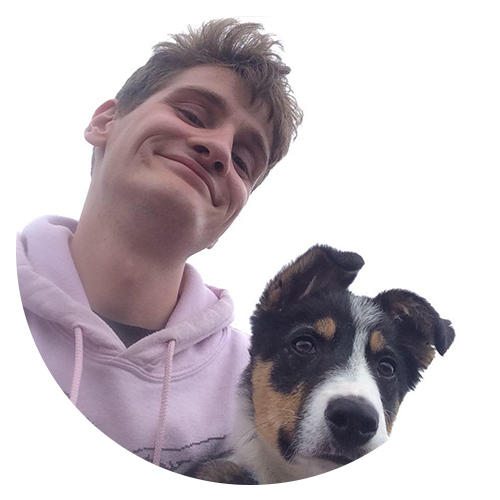 Jamie
Campsite Warden, Firefighter, eldest son of owner hoping to make his name running the campsite both online and in the field. You will meet him onsite!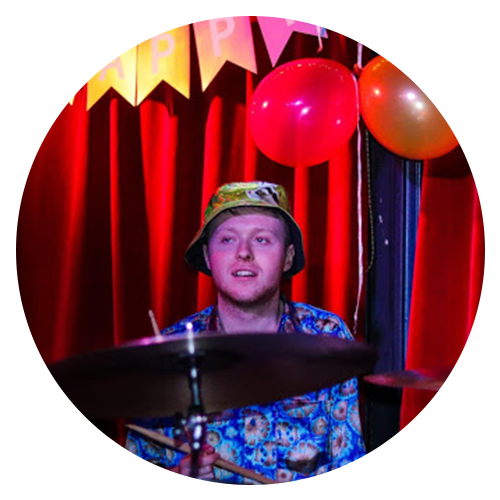 Ruairidh Fraser
Usually finding himself behind a set of Decks, Ruairidh (DJ Phraser) is well travelled and having grown up in the Lakes, knows the area like the back of his hand!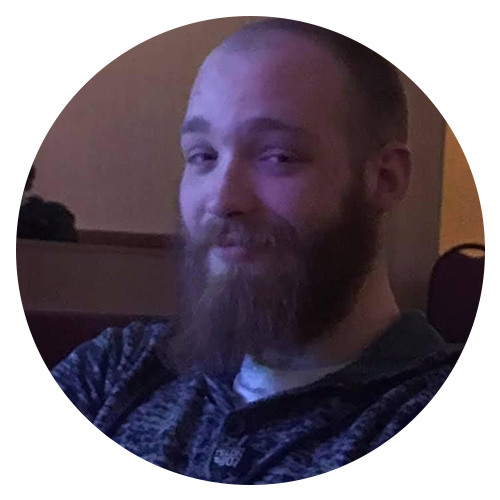 Connor Atkinson
After years working doors and security, he would be considered as our 'hired muscle' if it was ever necessary
. If you are ever in need of a chat, he can talk the ear off of just about anything, so stop by the caravan and say hello!


Baystone Bank Farm Boys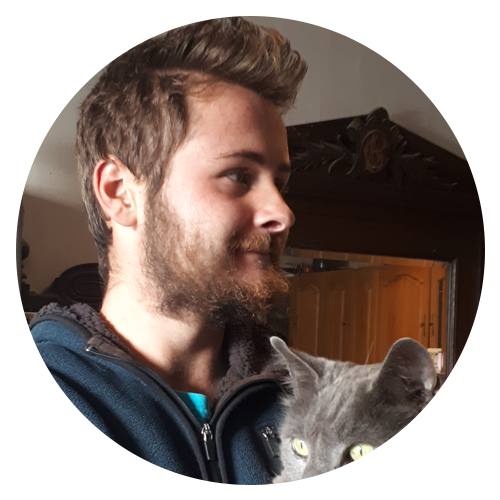 Jack
Handling more of the farming side, Annie's youngest is most at home on the quad with a dog in tow. He is as friendly and approachable as the rest of our team.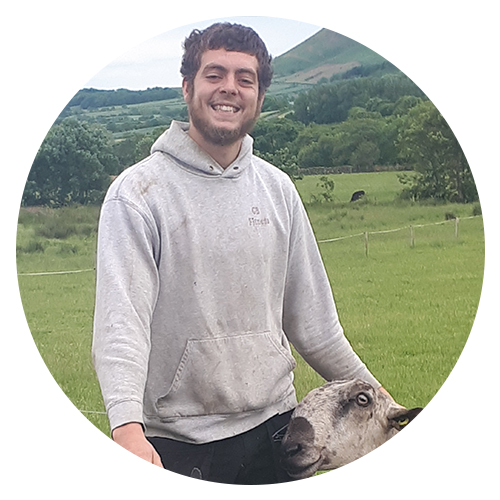 Isaac
Local lad Isaac grew up with Jamie and Jack, attending the same schools! He helps make this a real family business. Also handling the sheep side, he's most at home sat in a tractor.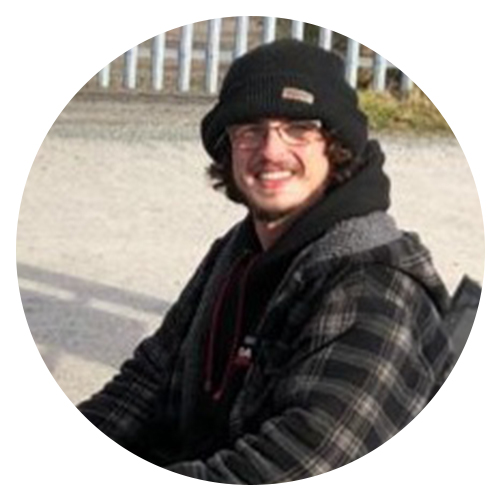 Daniel
Known as 'Jacko', he is the man to call for emergencies, he is our all-round go to man for mechanics, electrics, you name it! As part of the fantastic team here he helps to keep the farm running!

Shop Team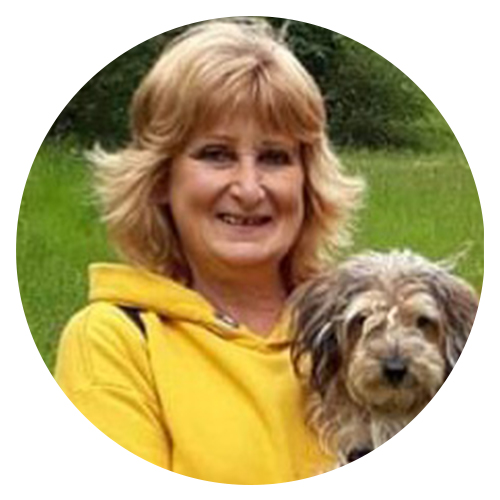 Hilary
Office TeamHilary joined us in 2020 and has taken over from the lovely Brenda in the shop sourcing new products and keeping it stocked up for you! She's friendly and very helpful!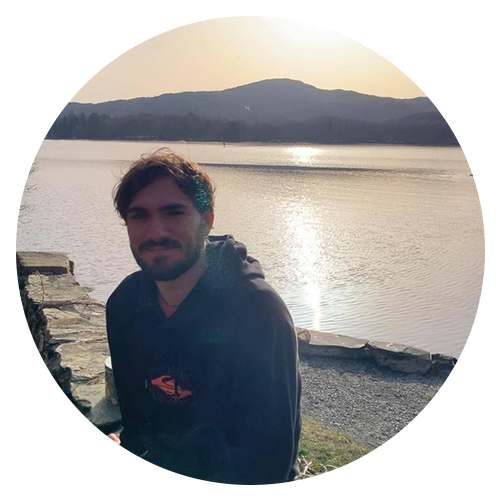 Mark Bennett
Whilst waiting to teach abroad, Mark has joined us this year to help in the shop and share his local knowledge having grown up just down the road in Kirby.

Our Office Team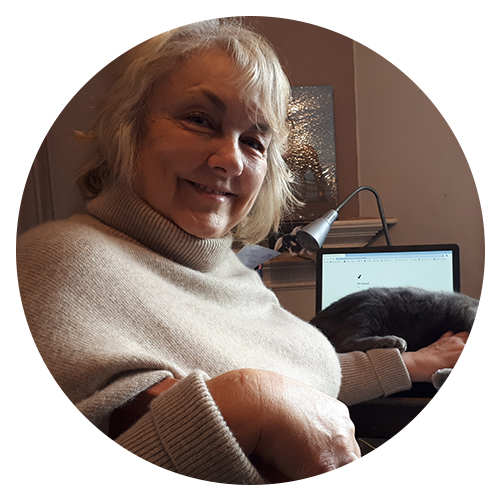 Heather
Office Team extraordinaire, Heather joined us six years ago, she also helps out booking horse riding.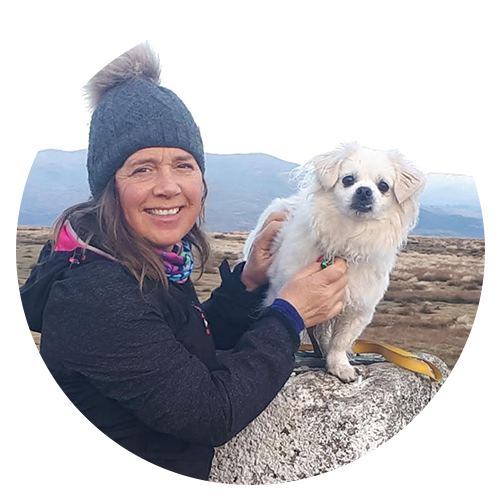 Amanda
HR and generally amazing Office Team, has been with us for over ten years now, often referred to as Annie's right hand woman!

Cumbrian Heavy Horses Yard Team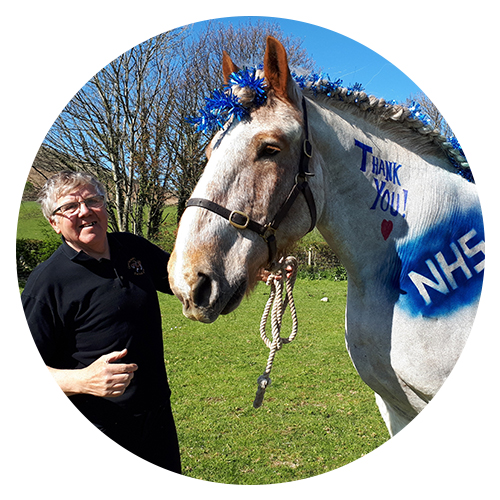 Peter
Stalwart gentleman of the yard, Peter has been here for over ten years, he is fabulous at taking out our Riding Experiences, and is equally great at fixing things, he is a kind and gentle man and is a fount of all knowledge in the local area.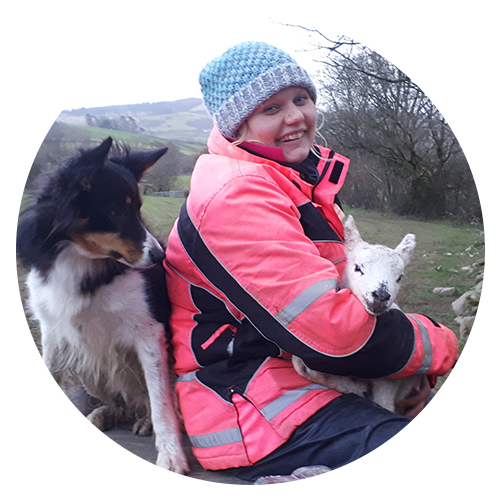 Natalie
local lass Nat has been with Cumbrian Heavy Horses for over 13 years now, having joined us for Work Experience from school! She's a fantastic Ride Leader, and this year is also taking responsibility on the Campsite for handover days alongside the Campsite Wardens. She is also very knowledgeable about local history and facts, so if you see her, do ask!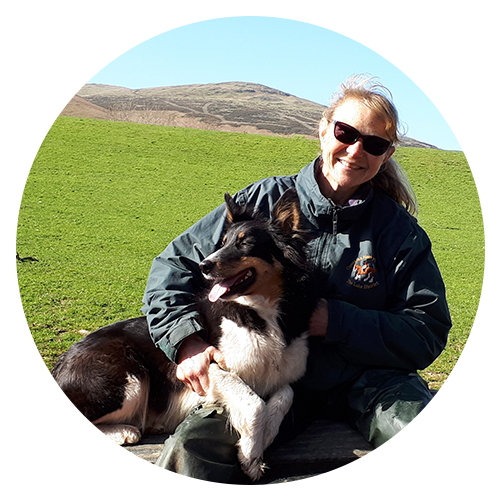 Therry
Therry has known Annie since before she left the Isle of Skye in 2006 – a very long time! Owner of the beautiful Clydesdale Sparky you will see Therry on rides or out with her dogs Wiggins and Bonnie. A keen Wild Swimmer she also works at Swim the Lakes (whom we recommend!)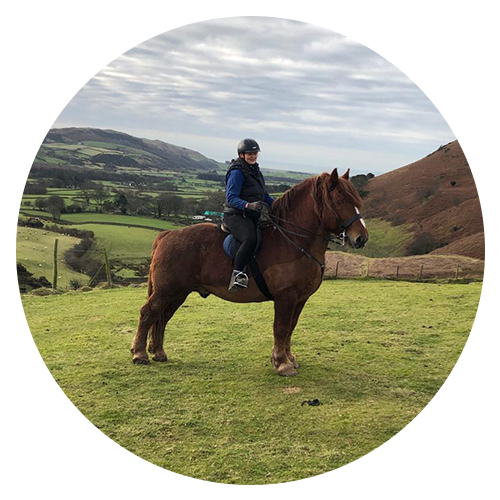 Simone
Simone has ridden with us as a customer since 2008, she joined us as part of the team in 2020, what a year to start her off, and has been an enthusiastic member of the team ever since, is a superb Ride Leader!.

Our Four Legged Friends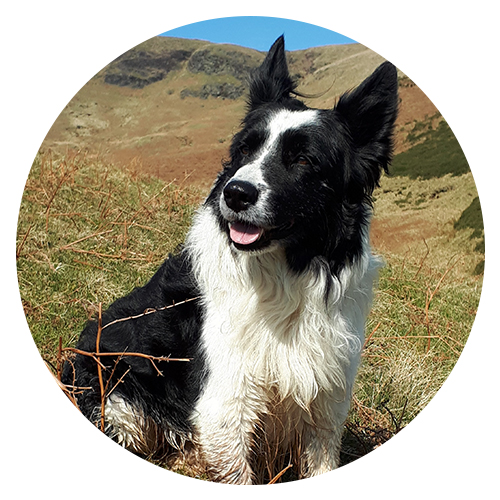 Baggins
Annie the owner's best friend. This sweet border collie is mostly seen roaming the site pretending he is starved (don't believe him!) saying hello to any friendly person who walks by. In his old age he has gone a little deaf, but he is excellent around children and other dogs.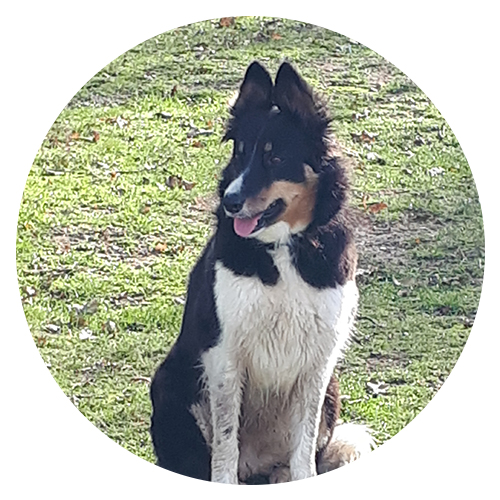 Jazz
Annie the owners other collie, she is a working dog in her prime, often seen about of the farm with the Farm Boys helping with the sheep. As a working dog she is not as friendly as Baggins; although adept at BBQ's she's not as good with people, so please don't let your children swamp her, she will panic and run.

All of our cats came to us as rescues, and are fabulous at keeping the mouse population down! They are all friendly but unsure of strangers, so although you will see them around, they keep to themselves. As Jazz, please do not let your children chase them to stroke them, or try and pick them up, remember, this is their home.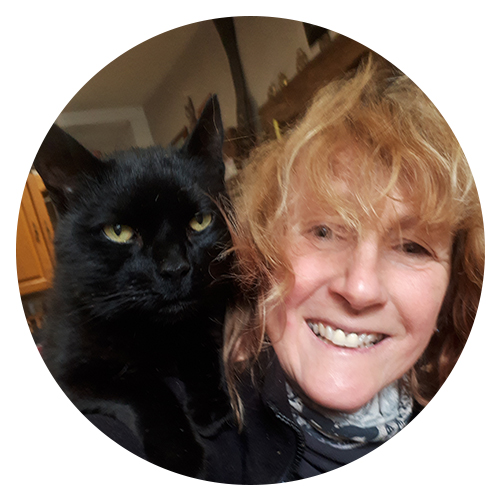 Spooky
Pure black, he is one of our longest serving feline members of the family, he is the most mysterious but also the most clever of all the cats. He earned the nickname 'Cat Burglar' with his uncanny ability to open any door he wants to get through. And yes, it is rather annoying as this includes the fridge!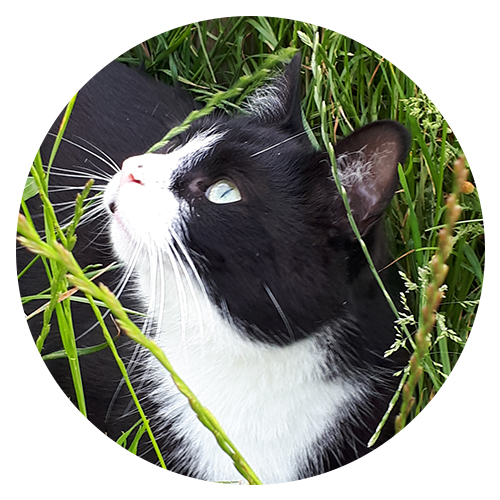 Booz-Booz
Our black and white cat, came to us two years ago, is a handsome chap and probably the most friendly. He has the loudest purr, and is very sweet! He does pop down to the campsite so you might see him around.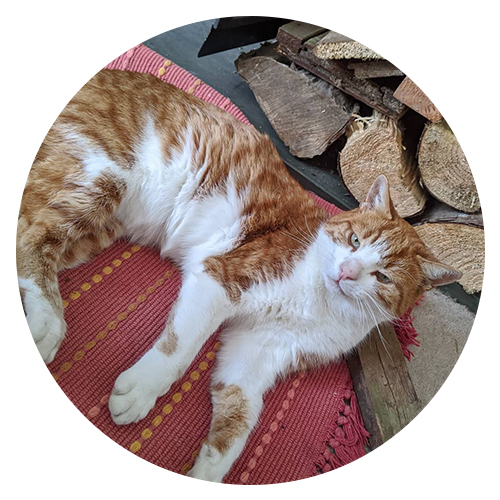 Pippin
Our ginger cat is noticeably smaller than the rest, but makes up for that by being one of the sweetest. If you scratch him on the top of the head, it's like nectar. He's a little nervous, you are unlikely to get too close!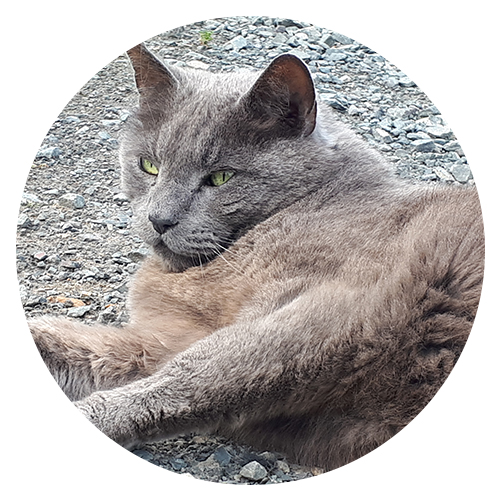 Artorious/Arty/Fat Cat
One of the two British Blue x tabby's here (he is Loki's brother) he is renowned for his size (our local vets reckon he's the biggest cat they have ever seen!) and is considered the muscle of the pack. It's likely that you'll hear his meow before you see him, he's quite vocal!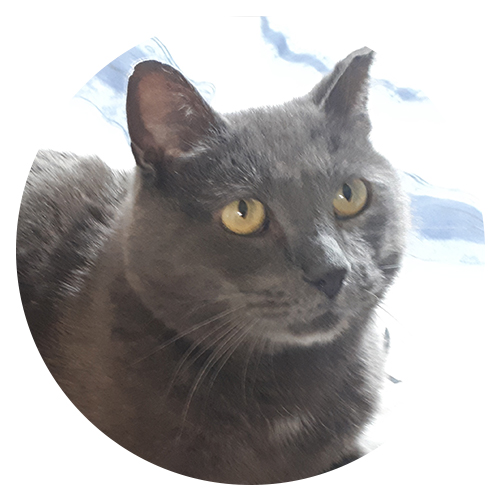 Loki
Full brother of Artorious. Arty, Loki and Spooky lived with us at our last farm, but after we moved to Baystone Bank Farm Loki disappeared in 2016, then turned up many miles away in Haverigg in 2020, found through the power of the internet! Having been a stray for many years he is very nervous and lives mainly in the house to feel safe. He has returned home to his family, we are very happy to have him back!